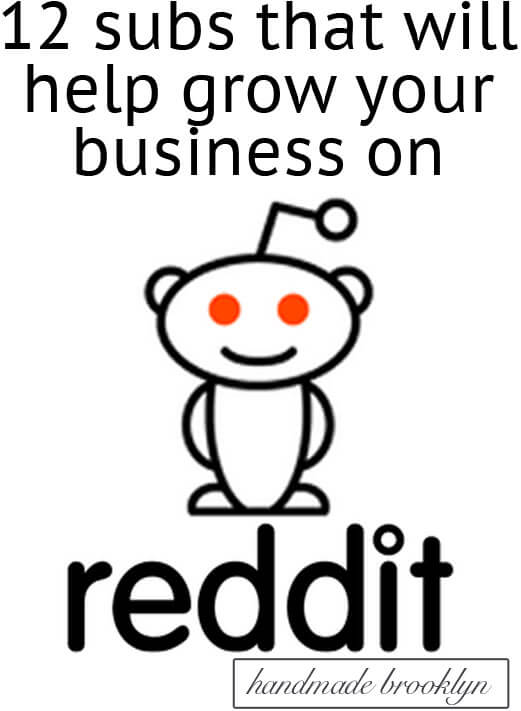 If you're not on reddit, then you're probably more productive than I am. Reddit is a news aggregator/forum that is one of the largest sites on the internet. It's an incredibly overwhelming website that has a forum (called a subreddit) for the majority of topics you can think of. But how can you make this less of a time waster, and more of a motivator or networking platform? Check out these 12 subreddits that could help your business:

1. r/getdisciplined/
"Everyone needs help in becoming who they want to be. Help others attain self-discipline, by sharing what helps you."
2. r/seo/
"A subreddit for SEO news, case studies, and speculation. Feel free to submit new posts, ask questions, and post your experiences."
3. r/entrepreneur/
"This community is for giving & receiving advice on all aspects of Entrepreneurship. Sharing experiences, resources, hints & tips and everything that comes with the trials of going out on your own. Help and encourage each other, it's hard enough out there!"
4. r/askmarketing/
"Welcome to /r/AskMarketing, a spin-off of/r/Marketing and a place for you to ask real marketing questions to real marketing professionals."
5. r/growmybusiness/
"A subreddit where startup founders can ask for help and find out-of-the-box ideas for expansion. A place for brainstorming business-growth ideas."
6. r/smallbusiness/
"Questions and answers about starting, owning, and growing a small business"
7. r/ppc/
"Pay-per-Click News, Tips, and Discussions" A great subreddit to get involved with if you're planning to do anything with Adwords or other search ads
8. r/sales/
"Everything you need to know about sales, selling, business development, lead generation, prospecting, how to close the deal, and how to get referrals for the next deal."
9. r/startups/
"A community for all backgrounds, levels of expertise, and business experience. We are a forum of entrepreneurs working towards unbiased and anonymous feedback, advice, ideas, and discussion."
10. r/workonline/
"A place to talk about making an income online."
11. r/freelancing/
"Articles of interest for freelancers and people who want to become one."
12. r/business/
"/r/business brings you the best of your business section. From tips for running a business, to pitfalls to avoid, /r/businessteaches you the smart moves and helps you dodge the foolish."
BONUS:
Try to find subreddits that cater to the customers you serve. Whether it's tech, beauty, fragrance, sports, blogging, if you have your target demographic nailed down, you'll be able to find them hanging out on reddit.