This tutorial was sponsored by MailChimp, thanks, guys!
One of the things that always made me feel overwhelmed was the thought of keeping mailing list subscribers engaged for my old company. What should I say? Is it annoying? Are my customers getting mad at me and just looking for a sale? I usually ended up talking myself out of reaching out entirely, unless I was trying to push a deal.
Now that Reserved Stock is up and running, I wanted to do things differently because so many of those fears are entirely unfounded, and I know you probably have them, too, so let me set some things straight:
 
Your customers willingly signed up because they're interested in your brand.
Remember that there were no guns pointed at anyone's head when their purchase was made. They supported you because they like what your brand or product represents and are interested in continuing a relationship with your brand.
"They only bought something because they got a coupon for doing so."
Okay, cool. To me, these people are the BEST way to test a win-back campaign and work out how to create a true diehard customer. Think of it like dating: maybe they showed up with lukewarm feelings but got won over by your amazing charm and wit, and now you're planning family vacations together.
"They'll get mad if I bug them!"
Real talk? Good. Remember that the bigger your customer list gets, the more of a cost it can become (even if you're on the free level of MailChimp, you plan to keep growing, right?) and you shouldn't want subscribers who aren't interested in what you have to say anyhow.  Losing folks because you wanted to engage them is a-okay in my book because you stop wasting time and get to reach out to your BFF customers.

So what the heck can you do to create an engaged audience that keeps your products top of mind without having to stress out each time a purchase is made? Create a "second brain" for your biz and automate that ish!

I've talked a ton about why you should automate parts of your brand, so if you've been here before, you probably know I am pro-"making your life easier," but I also understand that automating a marketing strategy for a service-based business can feel like it's much easier for those who sell physical products, but don't worry because I've got you covered!
 
Ideas for Automating Marketing Emails
These can be used for either a product or service-based business, and below I'll show you the automation sequence I created for Reserved Stock customers.
First, let me give a quick definition: A "win-back campaign" here is used to mean a set of emails that a customer who has only made one purchase within a set amount of time would receive automatically. It's not for folks who are buying from you regularly but is meant for the customer who tried you and didn't come back. Make sense?
 
All About You – start a small email series on the story behind your brand! Begin one email with why you decided to open up your shop, then another email about what sets your brand apart from your competitors, and then a final email about secret tips or ideas about using your product. (Are there cool uses for your lip balms besides lips? Is your scarf also able to be turned into a wrap?) Give people ideas on how versatile your product is and keep them intrigued by all the fun things your product, company, and even you can do!
Behind the Scenes – I think these sort of win-back emails are fascinating, especially if you're a growing company. Showcasing the people and spaces where things are made give customers insiders feel and help grow their loyalty because they get to see how the sausage is made, you know? Don't worry so much about giving away trade secrets (though you can be intentional about what to show) because most of your customers aren't interested in ripping off your stuff (especially once they realize how difficult it would be to do what you do), but instead show off the magic behind the scenes and be proud of the work you do!
Mini Class – If you consider yourself an expert in your niche, I think things like free mini-courses are a great way to develop brand loyalty. If your brand is marketed as vegan, maybe create a "path to becoming a die-hard vegan" series that peppers in your products, or if you're really into wool and your customers would be, too, do a "Become a Wool Rockstar" and teach them all about wool – how to know what is top of the line, what types of wool should be avoided (and why), and where the best places are in the world for wool.  
 
Those are just a few ideas to include in your win-back series, but remember that your brand is unique to your customers and your aesthetic. Don't force an email strategy that doesn't come organically. Feel weird about telling people your story? Switch it out with best-sellers. Feel like no one would be interested in a class? Change your marketing around it and include it as a perk with every purchase.
 
My Version of an Automatic Win-Back Campaign for a Product-Based Company
I know a ton of you are on MailChimp (me, too!) because of their super small-business friendly pricing structure and features, but have you ever dabbled in their automation feature? No? Oh loves, have I got a treat for you! Below are the exact steps I used to create a win-back campaign for my shop which lives on Shopify and partners seamlessly with MailChimp.
 
Login, obvs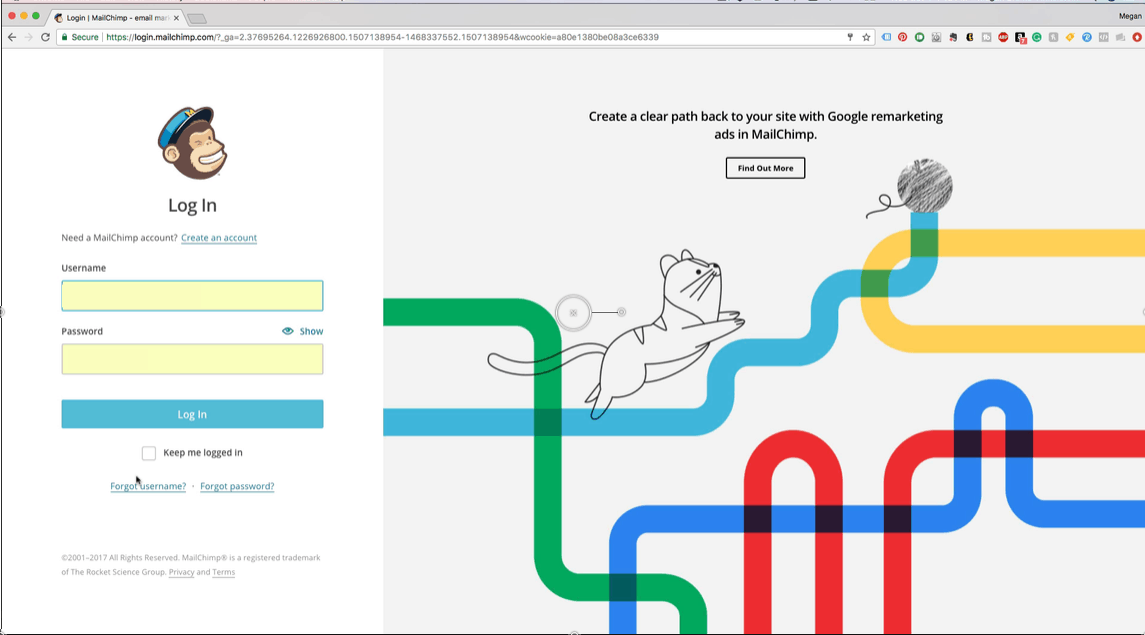 Connect your Shopify site by going to your profile > connected sites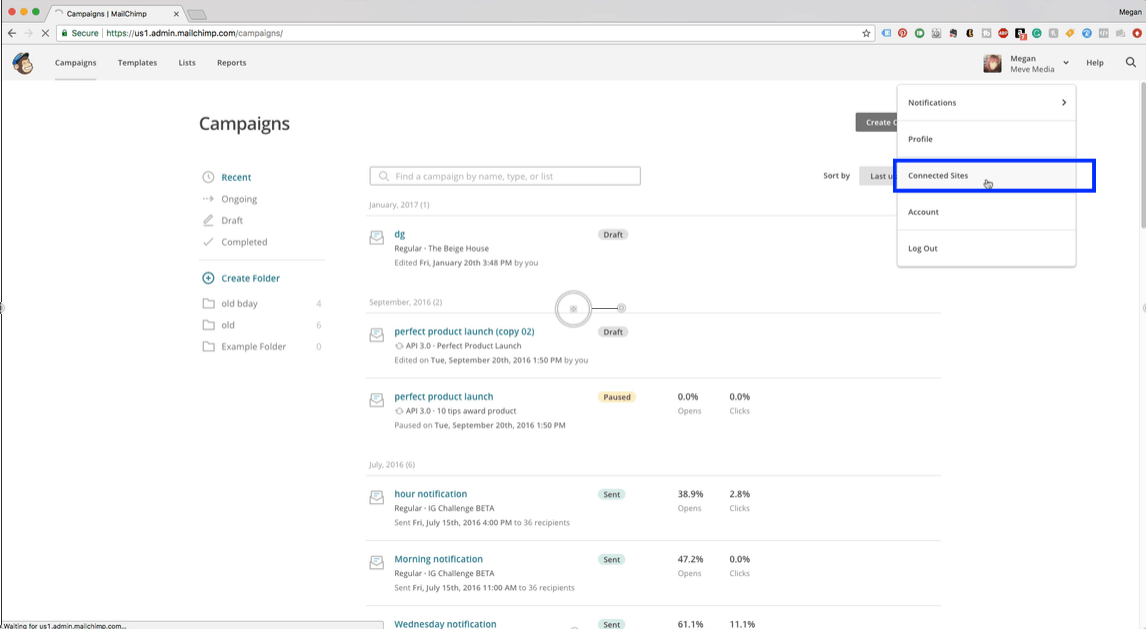 Connect a customer list or create a new one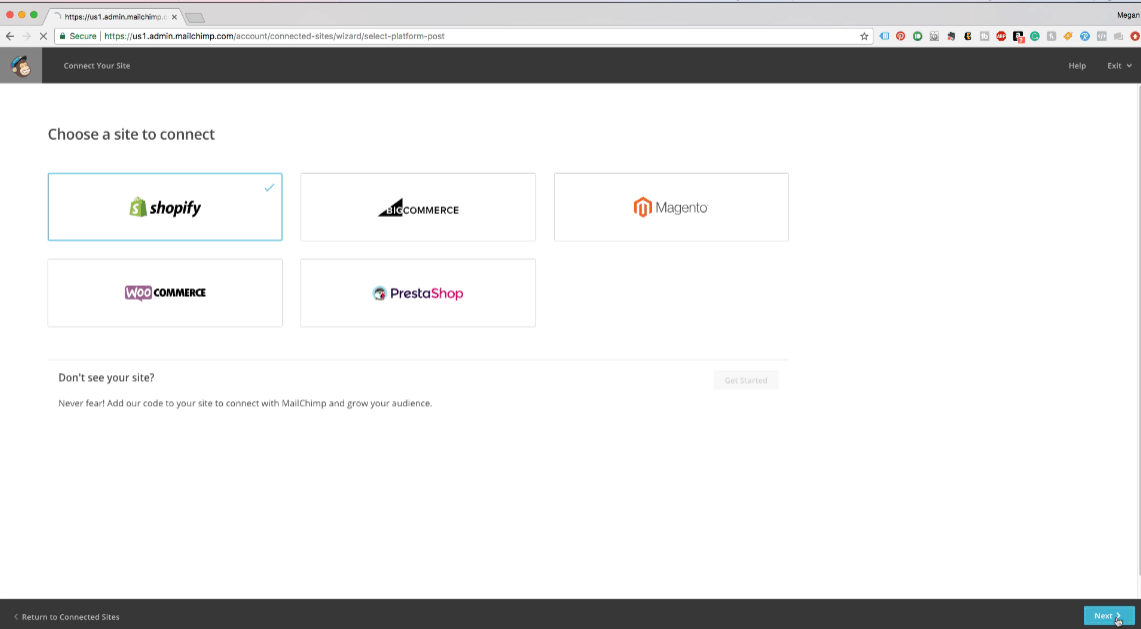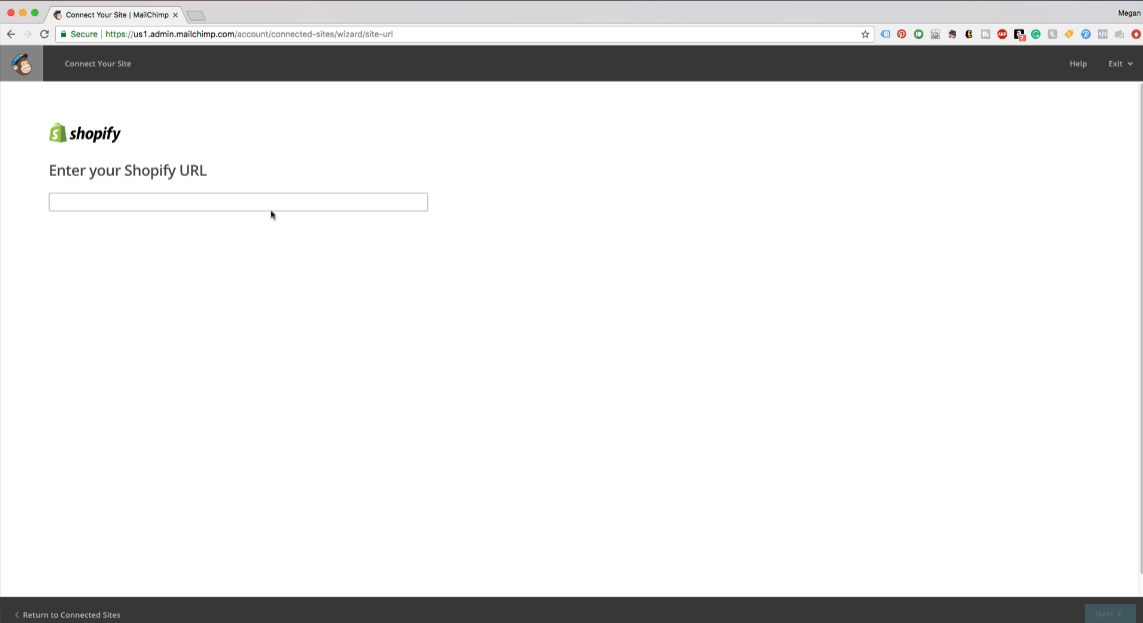 Begin a New Workflow by clicking "e-commerce automation" once the list is connected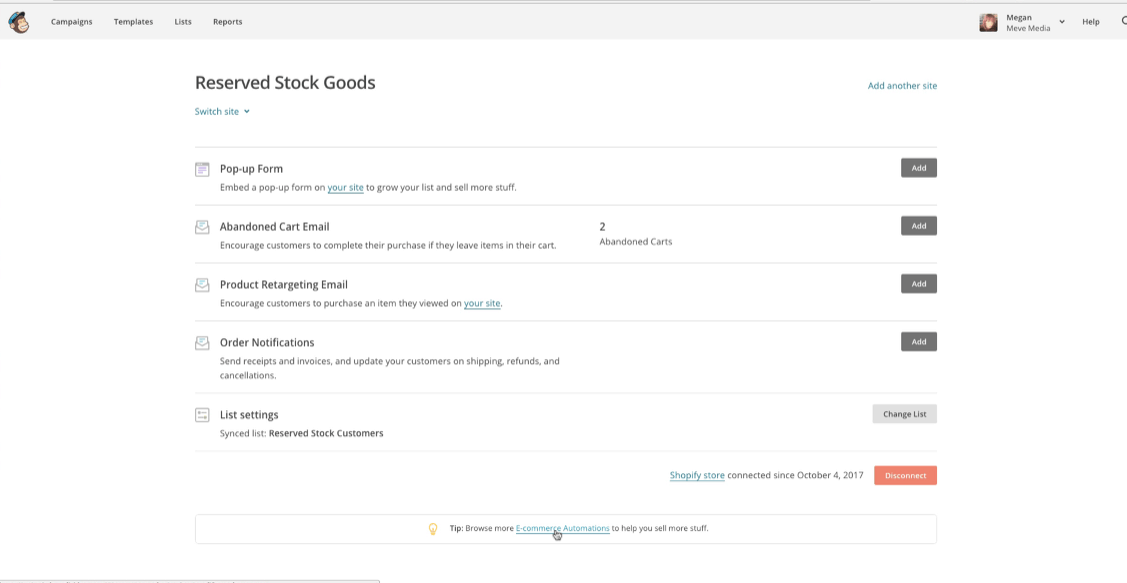 Choose the automation workflow you'd like to begin (I chose "win-back lapsed customers")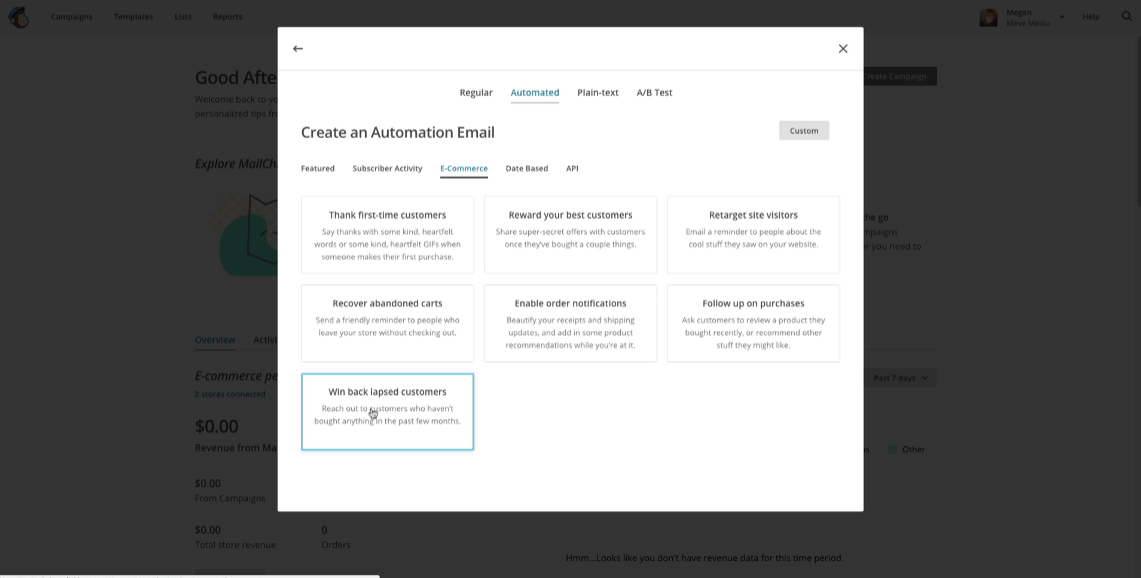 Set up the number of emails you'd like to send (I did 3) and the timing for each.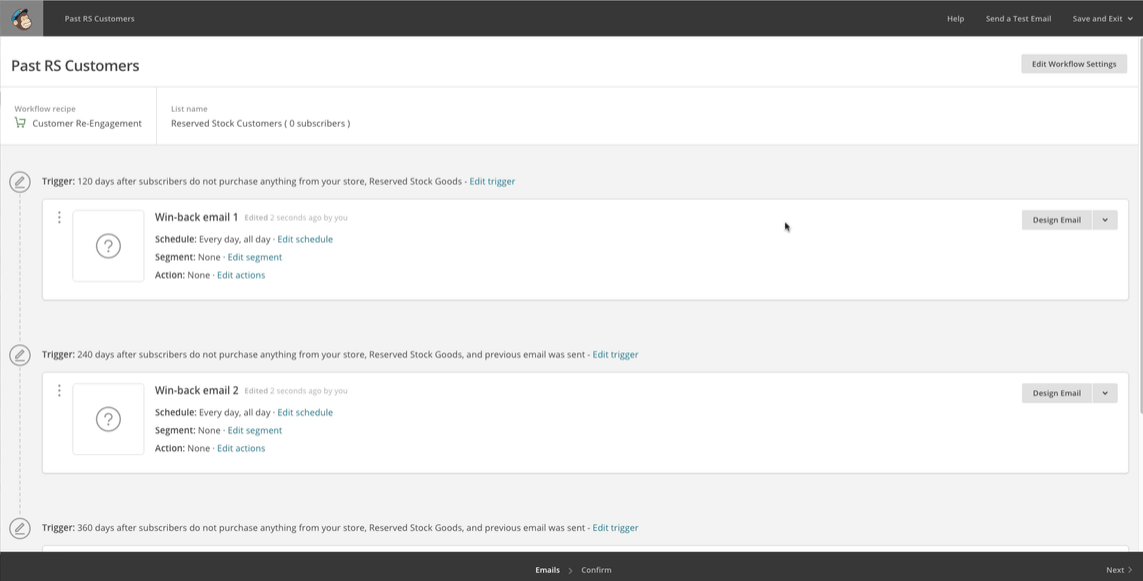 Design your emails using one of MailChimp's templates or make your own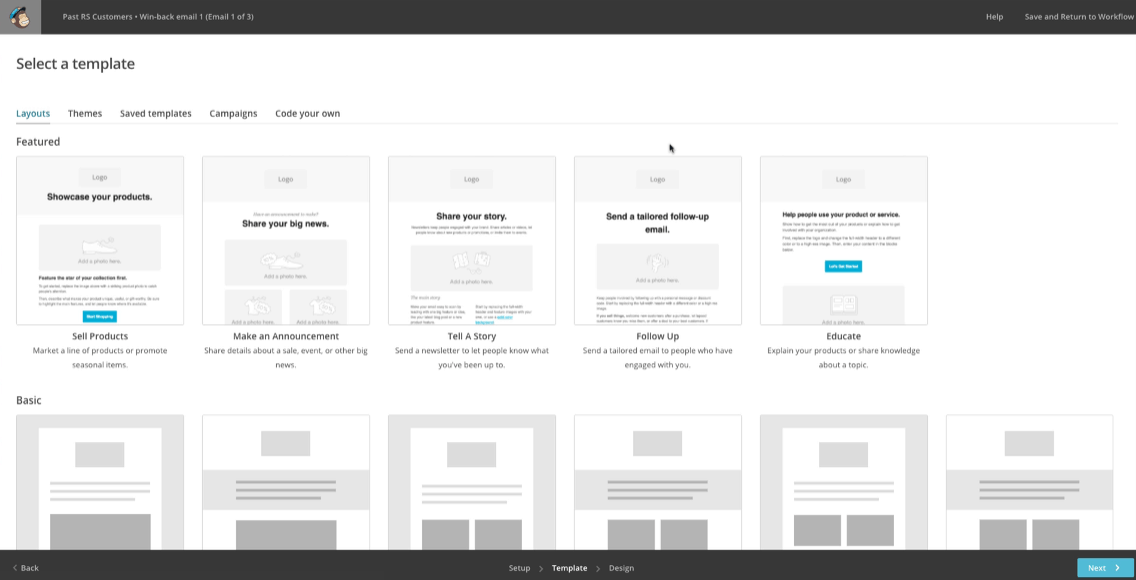 Confirm automation and begin workflow!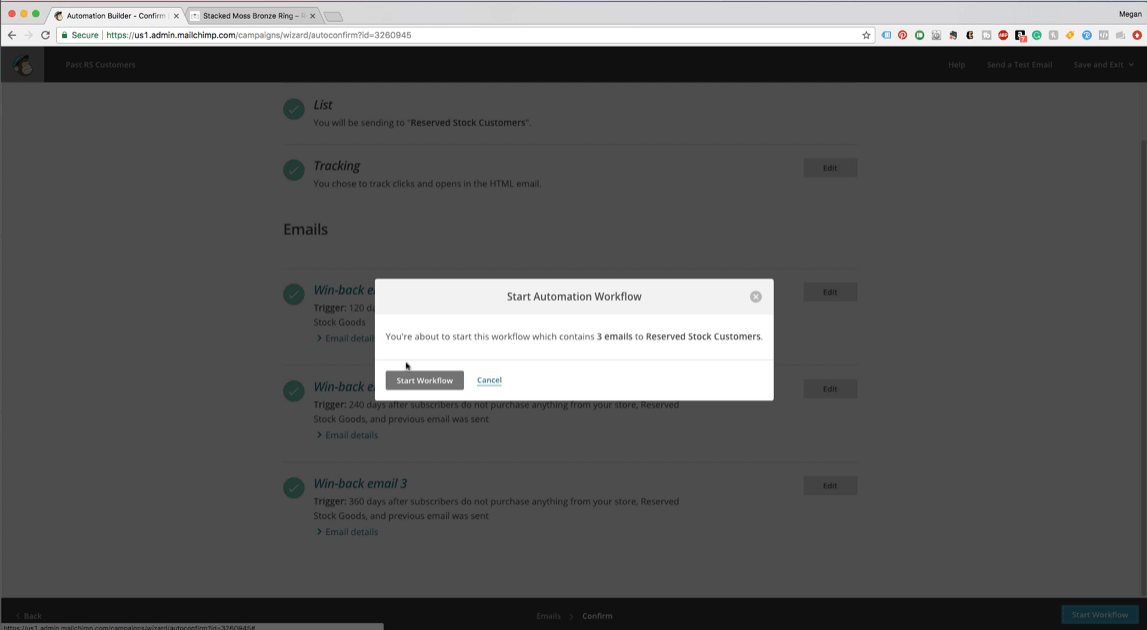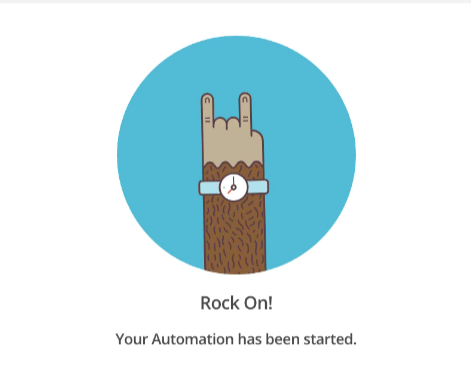 Could it be any easier? Don't be intimidated by the idea of continually reaching out to your customer base – remember that the more engaged you keep your audience, the easier it is to create a customer base that supports your brand and helps you move towards full-time entrepreneurship.
 
Swipe My Copy for each of the 3 emails below: