big news, kids.

No, not about my last post…but I've been so down for so long that I just knew something had to give…I had to move upwards somehow.

A few weeks ago it was the semi-annual Henri Bendel Open See.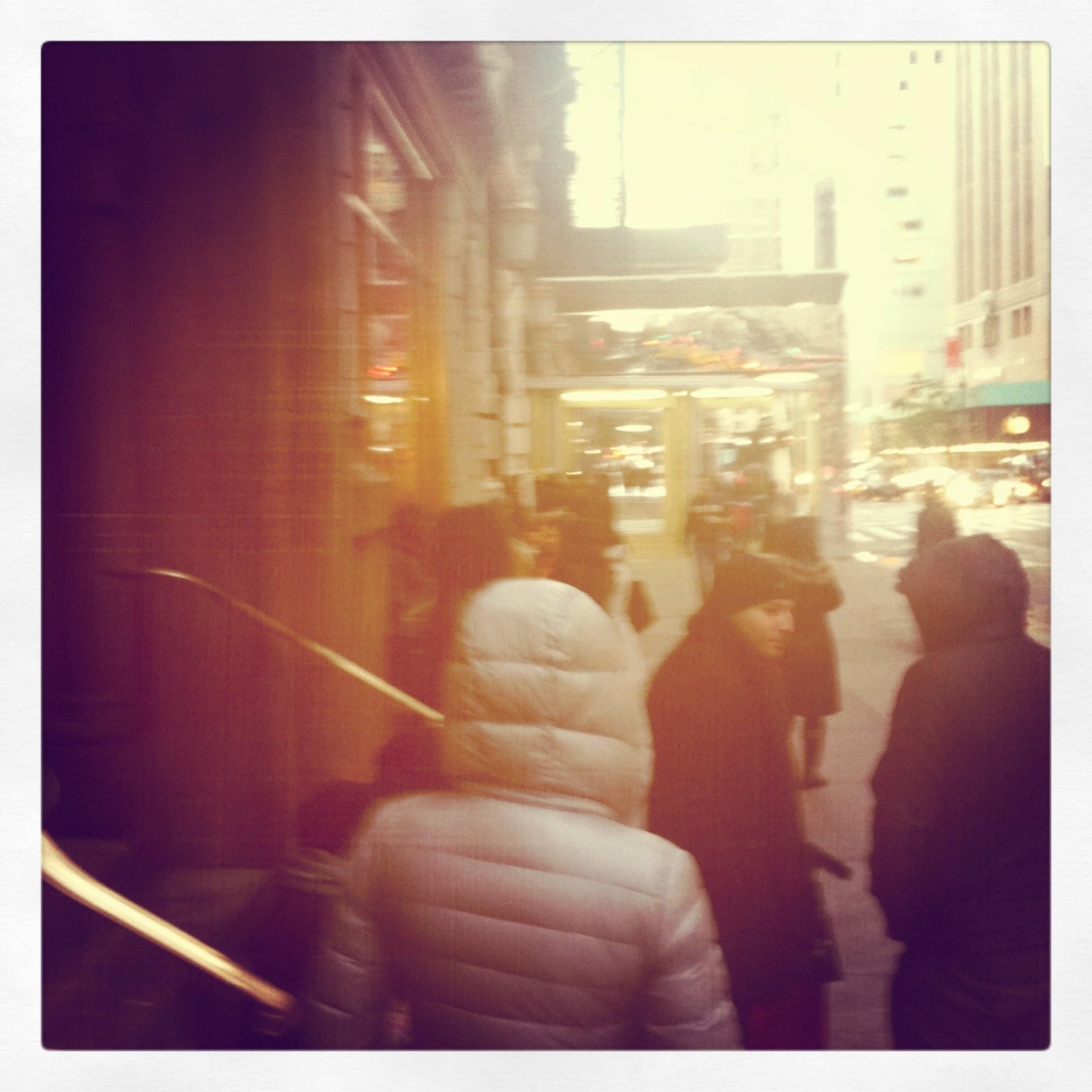 For those who don't know: Henri Bendel is a boutiquey department store for women near Central Park. Very upscale, everything is very sparkly and priced accordingly so. Twice a year they invite designers to pitch their line to the buyers. While that sounds very nice (and it is!), it involves getting there very early to secure a spot in line, as there is only a 3-hour window that they will review pitches. And it's always very very very cold. They usually hold it in late October and March.

I went to the most recent one. I hadn't planned on going, to be honest. I've been depressed and stressed recently due to my day job and I didn't have the motivation to stand out in the cold for 4 hours for a 5-minute pitch to a buyer. But I set my alarm for 4am and told myself to do it. My husband told me to do it "this is an opportunity. Even if you don't get in, it's still an opportunity to try." A woman at work really pushed me to go "That is your life, this isn't."

4am came and went, I did not get up. 5am my husband woke me up. "Baby, it's time."
"I'm not going."
"….oh"
I lied there, thinking of what I was doing. If I didn't do it today I DEFINITELY wouldn't stand out there in March. My day job is collapsing, what am I doing laying here in bed? I also thought of the woman at work and how truly disappointed she would be if I didn't go. I didn't want to make her sad (AFTER SCHOOL SPECIAL MOMENT). So I forced myself up and out into Manhattan.

I got there around 7:15 and was between a jewelry designer and a scarf designer, both who had done the Open See before (and hadn't had their lines picked up). I was amazed they came back, multiple times, to pitch.
At 9am sharp they opened the back door to the store and let designers in by groups of 20 or so. Around 9:30 my group was shuffled in. We went down stairs into a level that was for employees to store their things, and we were instructed to wait in another line. We then each signed in and explained what we were pitching (jewelry, handbags, etc). They instructed each of us to go into the appropriate mini-line and wait for our turn with our specific buyer. I shuffled into the line for the beauty/fragrance/cosmetic buyer and her assistant.

It's all sort of a blur after that. I gave them my wholesale packets and was ready to defend the line and talk about all of the qualities the soap has, the marketing info on the back, etc etc. All they did was sniff the soap and say "YES."

"YES!"

I was stunned. Im still so humbled over how much they loved the soap. The buyer wanted to bring me in to do trunk shows during December sometime. I said yes (who says no?) and I GOT HER ASSISTANTS CARD. So many times I've been so nervous to ask for cards and I made it a point to have a card that I could take, obsess over, and follow up.

This could be huge. This could be nothing, we'll see. The lesson is….get up and go. I would've missed this opportunity, and never have known.